Loudoun Board of Supervisors Approves Increase in Landfill Fees
For the first time in almost a decade, homeowners will see an increase of at least $1 more per trip to the county landfill south of Leesburg.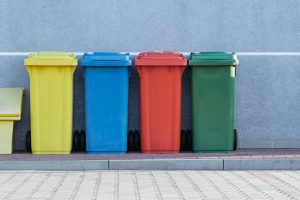 On September 21, 2021, the Board of Supervisors (BOS) approved a fee increase after being presented with a financial analysis of facility operations for the Loudoun County Solid Waste Management Facility. The Board concluded the increase was needed in order to maintain the landfill's financial health. The action was approved without discussion and will take effect on October 18, 2021.
This will be the landfill's first fee increase since 2012, as homeowners will soon be required to pay an additional $6 per ton ($68 per ton in total). The minimum charge per customer will rise to $7 from the previous $6. Fees associated with construction and industrial waste will also heighten by $6 per ton.
The BOS also approved a change where the county administrator will take authority over setting landfill fees as part of the annual budget process. Under the previous policy, the Board facilitated the fee-setting process.
To read more on the landfill fee changes in Loudoun County, click here. For the county's press release, click here.
To review the Board of Supervisors' Action Report from the September 21, 2021 meeting, click here.
For more information on Loudoun's waste management and recycling programs, please visit www.loudoun.gov/wastemanagement.
For questions, reach out to DAAR's Government Affairs Director.
For more advocacy and legislative news, please visit DAAR's In The News page. 
October 1, 2021