Biden's Build Back Better Framework Includes Several NAR Priorities
In a massive win for NAR, the framework will not only spare real estate from burdensome tax policies, but it will include a historic investment in affordable housing.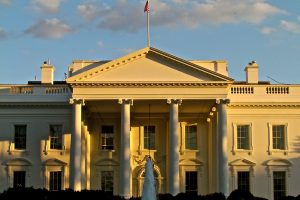 On Thursday, October 28, 2021, President Biden announced his Build Back Better framework for the Build Back Better Act. After numerous rounds of negotiations between Biden and key Congressional leadership, many believe that this $1.75 trillion framework could be the key to facilitating a much-needed vote in the U.S. House of Representatives. 
While some of the original policy proposals did not make it into the final version of the framework (such as Medicare coverage of vision/dental and paid family leave), there are two large priorities of the National Association of REALTORS® (NAR) that made the cut. Some of these priorities include affordable housing expansion, down-payment assistance, and the alleviation of otherwise burdensome real estate investment taxes. Here's a breakdown of each: 
Affordable Housing:
The investment for affordable housing totals over $150 billion. Within the framework, public housing and rental assistance would see major funding increases. Furthermore, the plan would also create more than 1 million new affordable rental and single-family homes as well as invest in down-payment assistance.
The framework agreement includes funding for the following programs within the housing section:
Public housing;

Housing Trust Fund;

HOME;

Down-payment assistance;

Housing vouchers;

Minority Business Development Agency.
Real Estate Investments Spared from Burdensome Tax Provisions:
Shannon McGahn, NAR's Chief Advocacy Officer, stated that Biden's framework is positive for the real estate economy, as it excludes the following harmful policies:  
1031 like-kind exchange limits;

Capital gains tax increases;

Change in step-up in basis;

Tax on unrealized capital gains;

Increased estate tax;

Carried-interest provisions;

199A limits.
For more information on Biden's framework from NAR, please click here.
To view the White House's press release directly,  click here.
For questions, reach out to DAAR's Government Affairs Director.
For more advocacy and legislative news, please visit DAAR's In The News page. 
November 1, 2021