DAAR Celebrates Fair Housing Month 2022: Upcoming Events in Loudoun County
Take a sneak peek at some of the upcoming Fair Housing Month events in the community!  
Next week marks the beginning of April, which means Fair Housing Month is almost officially here! While DAAR champions fair housing efforts every month, this time of year is always significant as we have the opportunity to highlight upcoming events both in and outside of the Association that promote fair housing for all.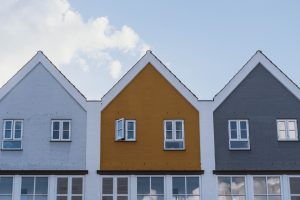 The following events and dates come from the Loudoun County Government as they plan to celebrate Fair Housing Month. To access the links for training registrations, please check the Office of Housing website in early April:
Fair Housing Month Proclamation at Board of Supervisors Business Meeting

Date: Tuesday, April 5, 2022 | 5:00 p.m.
 Fair Housing Seminar for People with Disabilities (virtual)

Date: Wednesday, April 20, 2022 | 1:00 – 3:00 p.m.
Overview of the Virginia Residential Landlord and Tenant Act and Eviction Laws in Virginia (virtual)

Date: Tuesday, April 26, 2022 | 1:00 – 2:30 p.m.
 Updates on Federal, State, and Local Fair Housing Act Protections (virtual)

Date: Thursday, April 28, 2022 | 1:00 – 2:30 p.m.
***
Additionally, DAAR is excited to be hosting:
How to Have Difficult Conversations Around Race or Any Differences

Date: April 25, 2022 | 1:00 p.m.
Led by VAR's SVP of Community and Industry Relations, Leslie J. Frazier, this event will offer strategies to tackle the unfamiliar and the uncomfortable by exploring what Diversity, Equity, and Inclusion (DEI) is, and how to become an agent for change. 
This list will be updated on an rolling basis. Is your organization hosting an event in Loudoun County that you'd like us to include? Let us know!
For questions, reach out to DAAR's Government Affairs Director. 
March 25, 2022