BOS Adopts FY 2023 Budget; Lowers Personal & Property Tax Rates
The newly adopted budget goes into effect July 1, 2022. The real property tax rate of $0.89 has been effective as of January 1, 2022, and the new personal property tax rate of $4.15 (down from this year's $4.20) will go into effect on January 1, 2023.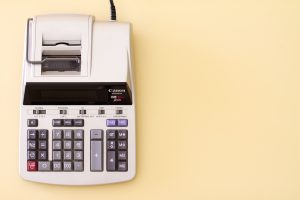 Loudoun County's Board of Supervisors (BOS) adopted a $3.5 billion budget for Fiscal Year (FY) 2023, which includes a real property tax rate of $0.89 cents per $100 in assessed value for 2022 ($0.09 lower than the current tax rate). It also includes a personal property tax rate of $4.15 per $100 in assessed value in tax year 2023, which is lower than the current $4.20 rate. 
According to the county's press release, the $3.5 billion in total appropriations also included the following:
A $53.7 million increase (from FY 2022) in local tax funding to Loudoun County Public Schools.
Base budget adjustments in the amount of $15 million to continue providing current services, including increases in contracts and ongoing maintenance agreements. 
An increase of $19.1 million in employee compensation

This includes a 5% merit increase for the general workforce and a step increase for public safety employees, among other adjustments. 

The addition of nearly 200 positions in over 20 different county departments to open new facilities, improve service levels, support the county's

Capital Improvement Program

,

and more. 

Funding in an amount equivalent to one-half cent of the real property tax rate which will be dedicated to affordable housing programs through a combination of dedicated revenue and cash proffers. The total comes out to $6.2 million in FY 2023.
The funding in the amount of one-half cent of the property tax rate is part of the Board of Supervisors' efforts to streamline revenue into affordable housing projects (as recommended in the September 2021-approved Unmet Housing Needs Strategic Plan). It remains unclear whether this funding source will be permanent, or if the BOS will pull the $6.2 million from alternative revenue streams in the following years. 
The full budget document (as it was approved) will be posted to the Loudoun County website in the coming weeks. To read more about the county's budget process, click here.  To read the county's full announcement, click here. 
For questions, reach out to DAAR's Government Affairs Director.
Read more on our In the News page. 
April 6, 2022