Loudoun to Host Energy and Environment Forum May 11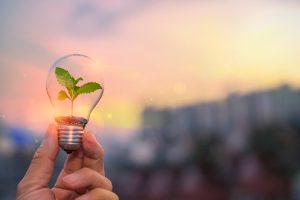 The Board of Supervisors has reinvigorated a project passed in 2009 in an effort to prioritize clean energy for Loudoun County.
As part of its 2023 Energy Strategy, which was approved by the Board of Supervisors in February 2023, the Loudoun County Environmental Commission will host an Energy and Environment Forum on Thursday, May 11, 2023, from 5:30 to 8 p.m. at the Academies of Loudoun.
The forum will feature information stations where members of the public may learn about ongoing activities in the areas of energy and the environment and provide comments. There were also be presentations on related topics. Topics covered will include:
County Energy Strategy

Energy Equity

Solar Ordinances

Tree Protection

Wildlife Corridors

Watershed Management
The 2023 Energy Strategy provides a welcome update to the 2009 Loudoun County Energy Strategy – a comprehensive, 30-year road map of energy strategies for the Loudoun County government and community – which was adopted by the Board of Supervisors in December 2009.
This project is a large undertaking for the community and will require significant time and resources. DAAR will continue to update the public as more information is made available.
To learn more, visit loudoun.gov/environment.
May 02, 2023