DAAR Announces Allan Marteney as New Chief Executive Officer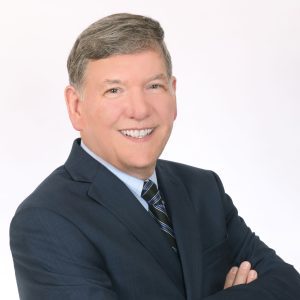 ASHBURN, Va. – The Dulles Area Association of REALTORS® (DAAR) has announced Allan Marteney as its new Chief Executive Officer, effective Tuesday, August 15, 2023.
A longtime member of the REALTOR® community, Marteney has been actively engaged in real estate in northern Virginia since 1978. Marteney first became a member of DAAR in 2000, before serving as DAAR's Director of Professional Development and Professional Standards from 2008-2015.
Marteney joined DAAR's Board of Directors in 2020, and was later elected as the Association's 2023 President. He has been serving as DAAR's interim CEO since June.
"First, I would like to thank the Board of Directors for their vote of confidence in choosing me to lead this Association.  I am excited and honored to have this opportunity to guide DAAR into the future, and to provide value to DAAR's REALTORS® and affiliate members," said Marteney. "I am grateful for the chance to continue working alongside the Board of Directors, staff, and members to advance the goals and principles of our real estate profession. I look forward to working with each and every one of you."
With Marteney's new role, Ida Dennis, a sales agent with Century 21 Redwood Realty, will assume the role of Association President for the remainder of 2023. Dennis will be formally installed as president in December, and will continue as DAAR's President in 2024.
"I am deeply honored and tremendously excited to assume the role of DAAR President," said Dennis. "It is a privilege to be entrusted with this esteemed position and to have the opportunity to work alongside our dedicated members to further advance our industry's standards and goals.
"I would also like to extend my sincere gratitude to our new CEO, Allan Marteney, for stepping into this pivotal role. His experience and leadership will undoubtedly be invaluable as we navigate the dynamic real estate landscape and continue to provide unparalleled service to our community. I look forward to collaborating with Allan and the entire team as we embark on this collective journey of growth, innovation, and excellence. Together, we will uphold the principles that define our association and drive us towards a brighter future for all of our members."
About DAAR
The Dulles Area Association of REALTORS® is Your Resource for Success™ in the Northern Virginia area. Founded in 1962, DAAR works to safeguard and advance the mutual interests of the public, property owners, and real estate professionals for real estate-related matters.