International Forum Agenda
International Forum Agenda
8:30 – 9:00AM   Registration – Register Now!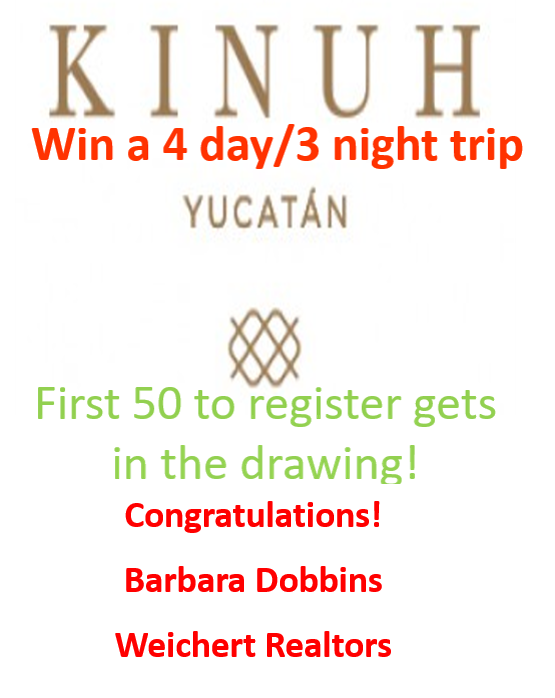 9:00 -9:05AM    Welcome and Introductions
9:05 – 9:40AM  Understanding the Cultural Aspects of Mexico
9:40 – 10-15 AM Understanding the Cultural Aspects of Central America
                             Angela Espinoza

Learn the languages used, history, culture and correct  etiquette  for the Mexican/Central America clients.   Trends, focus on the profile and volume of international clients who purchased U.S. residential property from Central America/Mexico in our region. 
10:15 – 10:45AM Immigration Changes/New Laws
                               Robert Gillispie, Esq., Gillispie Law Firm
Every agent should be aware of the immigration changes, the new laws in effect and the requirements.
10:45 – 11:00AM BREAK
11:00 – 11:30AM Exploring Financial Considerations
                               Scott Shelton, Lender, Academy Mortgage

Comparison of how real estate is sold and marketed in Central America/Mexico versus the United States, typical financing requirements and purchasing approaches for international buyers. Description of types of required VISA's to purchase in the United States and benefit to the buyer and more knowledgeable to the real estate community.
11:30 – 12:30PM Working With Foreign Buyers and Sellers
                              Keith Barrett, Esq., VESTA Settlements
Working with international clients presents challenges not necessarily encountered on a typical deal.  This session highlights the ins and outs of FIRPTA (Foreign Investment in Real Property Tax Act), financing and the logistical and cultural issues that you may encounter.  You will leave with a better understanding of FIRPTA background, withholding requirements, withholding certificates and the associated contract/closing documents as well as key logistical and lending items to consider when working with foreign buyers or sellers.
12:30PM DRAWING /ADJOURN/ TASTING TIME
Tasting from Los Toltecos