CE Shop: Convenient On-Line Learning at a Discount – Save 20% off Courses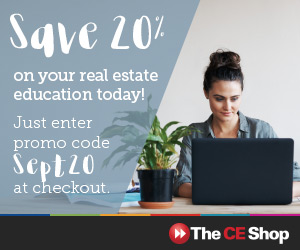 It's back-to-school time!  Don't forget to pencil in some time to complete your Continuing Education credit hours!  DAAR's partnership with The CE Shop means you can learn when and where it's convenient for you.
Save money today by taking advantage of the CE Shop's sale in August – 20% savings on the online course catalog! Type in the promotional code Sept20, and the CE Shop will take 20% off your on-line courses!  Sign-up today!