RPAC Announces 2017 Endorsements for Local Virginia General Assembly Candidates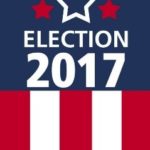 The Virginia REALTORS® Political Action Committee (RPAC) announced its endorsements for local candidates running for the Virginia House of Delegates on November 7, 2017. RPAC supports legislators and candidates who support maintaining a healthy real estate environment. These candidates are chosen by REALTORS® based on the candidates' views on real estate-related issues. RPAC promotes the REALTOR® Party by supporting candidates who champion our issues, regardless of political affiliation.
"The candidates endorsed by RPAC have worked hard on behalf of Loudoun County residents and business owners," said Lars Henriksen, Century 21 Redwood, Chairman of the Dulles Area REALTORS® Political Action Committee Trustees. "They understand the importance of protecting homeownership, improving the quality of life, and bolstering economic opportunities in Loudoun County."
"Because REALTORS® are often the first to know about the challenges facing our communities, it is important that elected officials hear our voice in Richmond," noted Henriksen. "Today's announcement reflects our belief that these candidates will continue to work with us on critical real estate-related issues once they are in office."
During every election, the Virginia RPAC Trustees review the positions and voting records of candidates to gauge their support of real estate-related issues. Their one consideration: the candidates' voting record on real estate and property issues. In the past, the Trustees have endorsed and supported candidates for Governor, Lieutenant Governor, and Attorney General. This year presents the Trustees with unique circumstances. After serious consideration and deliberation, the Trustees have decided at this time not to endorse candidates in Virginia's statewide elections. Virginia REALTORS® have strong relationships and a positive history with both Ralph Northam and Ed Gillespie, the Democratic and Republican nominees for governor, respectively. The Trustees are confident that either candidate would, as governor, pursue policies beneficial to REALTORS® and your clients.
RPAC endorses the following local candidates running for the Virginia House of Delegates:
The Dulles Area Association of REALTORS®, founded in 1962 and serving over 1,400 REALTOR® and Affiliate members, works to safeguard and advance the mutual interests of the public, property owners, and real estate professionals for real estate-related matters.
For more information on RPAC contact Brenda Morton, Government Affairs and Communications Manager, at (703) 777-2468 or bmorton@dullesarea.com.