Phase I Begins – Loudoun County Wants to Know If You're Renting Out Rooms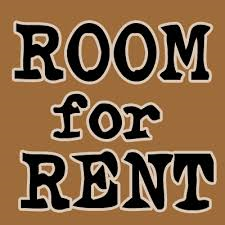 Are  your clients interested in using their property for short-term rentals? If so, they may need to register with Loudoun County officials.
Background
The 2017 General Assembly passed SB1578, which allows localities to establish a registry of people offering short-term residential rentals and requires them to register annually. The law also includes an exemption from registration for real estate licensees or people represented by a real estate licensee because REALTORS® are already licensed and knowledgeable about real estate issues. Visit https://law.lis.virginia.gov/vacode/title15.2/chapter9/section15.2-983/ to read the new section 15.2-983 in the Virginia Code. The exemption appears in Section B.2.
County Work Plan
On December 4, 2017, Loudoun County launched their plan to create a registration process for homeowners who rent out rooms in Loudoun County. The plan has two phases: 1) registration and taxation; and 2) zoning and public safety. The first step in Phase I is outreach.
The county encourages its residents to complete a survey in order to gather opinions and comments from the community about short-term residential rentals. The county survey falls into a few categories:
Your housing situation – i.e. geographic location, ownership, whether you operate or have rented a short-term residential unit, any in your neighborhood;
Regulatory interests – should there be a required registration process for short-term residential rentals, should limits be imposed on their operation;
Primary concerns about short-term residential rentals; and
Familiarity of current taxation structure.
Leaving your contact information is optional. The survey is expected to run through January 4, 2018. Visit https://dullesarea.com/2017/11/03/loudoun-county-wants-to-know/ and www.loudoun.gov/ShortTermRentals to learn more.
Questions: Contact Brenda Morton, Government Affairs and Communications Manager, at (571) 291-9804 or bmorton@dullesarea.com.