USDA Reviews Eligible Areas for Housing Loans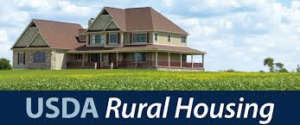 The U.S. Department of Agriculture's (USDA) Rural Housing Service (RHS) provides direct and guaranteed loans to home buyers in designated rural or "rural in character" areas throughout the country. Every five years, RHS reviews localities to determine if they should remain eligible for its housing loan products. The four areas currently under review in Loudoun County are Lansdowne, Broadlands, Brambleton, and South Riding.
Last year, RHS made 195 direct loans and 4,445 guaranteed loans throughout Virginia. Of these, no direct loans were made in Loudoun County and 23 guaranteed loans were made in this area. Of these 23 guaranteed loans, up to half were made in areas that may no longer qualify as "rural" for RHS housing loans in the future.
The public is invited to provide comments to RHS on why a locality should remain eligible for RHS housing programs, even if the locality could be considered ineligible due to a rise in population. There are several factors that RHS will consider when making the final determination as to whether a locality should continue to be considered as rural. You may read about them and find some suggestions to include in your comments in the NAR USDA Rural Loans Review of Community Eligibility Guide. Click here to view the complete list of areas under review in Virginia.
In Virginia, comments should be sent to Michael.Urban@va.usda.gov. For details, or questions about specific changes, please contact the Virginia Rural Development Housing Program staff at (804)-287-1616. Comments are due by February 28, 2018. The public will also have another opportunity to comment once the proposed changes are published. RHS staff anticipates implementing the changes in June 2018.
Questions: Contact Brenda Morton, Government Affairs and Communications Manager, at (703) 777-2468 or bmorton@dullesarea.com.