Enjoy Teaching Others? Register for Instructor Development Training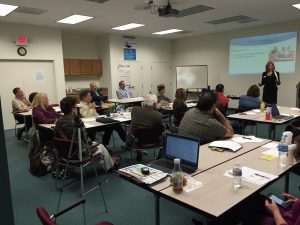 DAAR receives requests to instruct often.  We are happy to once again offer our Instructor Development training twice this year.
Learn to be an instructor and receive hands-on training in this fun and dynamic class!  Topics covered include:
Basics of adult learning
Presentations based on objectives & goals
Visual aids
Student challenges
Fear of public speaking
Presentation skills
Be prepared to not only learn to be a great trainer, but you'll meet some new friends in the process!
Upcoming Classes to Register:
May 2, 2018 – 9am – 4pm (Lunch provided)
November 8, 2018 – 9am – 4pm (Lunch provided)