MRIS System Performance and Sold Listing Status Update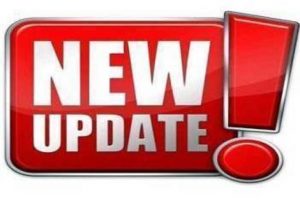 MRIS System Performance Update  As many know, the MRIS system has experienced overall system slowness as well as specific significant incidents of slowness over the past few months.  According to a recent MRIS Bright MLS update to Associations, several key issues have been identified and addressed.  It is believed that changes made have improved the experience for MRIS subscribers on overall system performance. That said, if anyone is experiencing system performance issues, please contact the MRIS Bright MLS Customer Support Center so that they can work on identifying any remaining issues that need to be addressed:
MRIS Bright MLS Customer Support Center
Phone: 301-838-7200
Toll Free: 1-844-55-BRIGHT (1-844-552-7444)
Fax: 301-838-7171
Email: Support@brightmls.com
Sold Listing Info will Soon be Available on realtor.com We were also informed that sold listing information will soon be available on realtor.com for listings in MRIS. Based on requests by subscribers, realtor.com will soon begin displaying listings that were once active but are now off-market for the MRIS market.  This change will give consumers a better experience, alleviating the "where'd that listing go?" confusion and increase lead generation opportunities and exposure, as the listing and selling office/agent will both show on the recently sold listing. Brokers in these markets will be able to choose whether to send this sold information to realtor.com in their syndication dashboard. Instructions and additional information will be sent to these brokers next week.
Questions?  Contact Christine Windle, CEO, DAAR, cwindle@dullesarea.com, communicate via this form or call 571-291-9803 (direct).