Community Service Spotlight: Volunteers Needed for DeShong's Gift Back!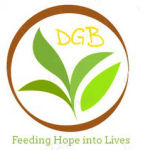 DAAR's Community Service Committee (CSC), led by chair Brenda MacEoin and a group of dedicated members, provides leadership in sponsoring and implementing volunteer civic and community activities for the Association and encourages participation by general membership in programs and projects to address local community concerns such as shelter-related projects.
This year, CSC is proud to support several projects including DeShong's Gift Back (DGB), a charitable 501(c)3 nonprofit organization based on the premise of sharing their time and resources to better the lives of those in need.  In fact, CSC cordially invites all members to their Fall into Giving Back Silent Auction at Dog Money Restaurant and Brewery on Thursday, October 4, 2018, 4-6PM to support DeShongs!  More info here.
DeShong's mission is to supply fresh vegetables to food pantries, shelters, and churches and to organize teams of volunteers to repair homes for those who cannot afford to do so themselves. DAAR's own Jane DeShong Short and Vini Short, REALTORS® with Keller Williams Realty Dulles, launched DGB in 2009 in the name of Jane's parents, Dr. Robert and Mrs. Evelyn DeShong.  
DGB cultivates several gardens in Loudoun County and is the only provider of fresh produce to area's food banks and shelters.  This year, they have delivered to the following food pantries: Reston Bible Pantry, Mobile Hope, Grace Ministries and Loudoun Relief. Over the last 11 weeks; the DGB gardens have provided the following:
1,225 Yellow Squash




2,977 Assorted Peppers




60lbs Carrots

70 Cabbages




890 Bundles of Swiss Chard

1,271 Zucchini




1,648 Tomatoes




80lbs Green Beans
Not included in these totals are the amounts of food that DGB has given to many individual families.  If a family is in need, they are never turned away.
The gardens will continue producing until the first frost which is at the end of November or beginning of December. So far this year, volunteering in the gardens has been at an all time low.  Please consider signing up to help harvest produce at the link below.
http://www.deshongsgiftback.org/get-involved.html
For questions or additional information contact Member Services membersvc@dullesarea.com.