Loudoun County Honors Lars Henriksen with a Resolution of Appreciation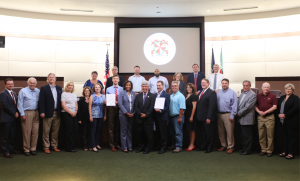 Last evening, the Loudoun County Board of Supervisors commended members of the Envision Loudoun Stakeholders Committee for their hard work and dedication to serving. During the past two years, DAAR Past President Lars Henriksen and other stakeholders volunteered their time and expertise toward creating a new vision for the future growth and development in Loudoun County. The Resolution of Appreciation was presented at the September 4th Board of Supervisors Business Meeting in Leesburg, VA.
"It was a great honor to serve on behalf of DAAR, represent our industry, and help shape the future of our beautiful Loudoun county," said Henriksen. The stakeholders drafted the vision, goals, and objectives that framed the draft Loudoun 2040 Comprehensive Plan document. Click to view the Resolution of Appreciation.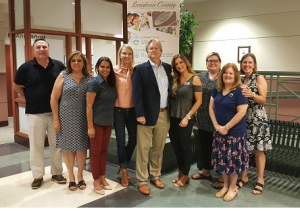 Henriksen (center) with several DAAR members after the presentation.