REALTORS: You May be Eligible for Group Health Insurance thanks to a New Virginia Law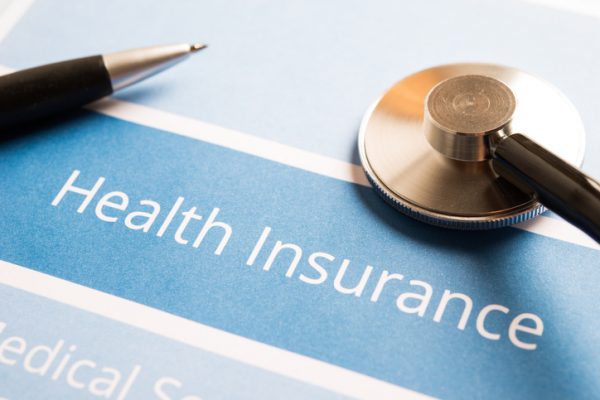 This year, an important new law in Virginia approved expanding health insurance options for self- employed individuals, including REALTORS® who meet the self-employed eligibility definition. Effective July 1st, 2018, SB 672 , introduced by Senator Creigh Deeds, changed the definition of a group for the purposes of purchasing health insurance to allow a one-person single business owner (sole proprietor, single member and single shareholder corporation) to access group plans and purchase coverage for qualified dependents.
This means that self-employed individuals now have access to group plans that were previously only available to employer groups. Many of the plans are fully compliant with the Affordable Care Act (do not prohibit pre-existing conditions) and comparable to plans others can access through their employers although pricing may be higher based on different factors.
However, in the experience of one REALTOR® member relayed below, the plans offered, on account of the new law, are more cost effective than those available on healthcare.gov:
"I priced a Bronze level Kaiser plan on healthcare.gov last year for my family which would have been $918 a month.  This year, that same plan is $2363!  That plan has a $6550 per person deductible and provides 50% coverage after that.  There are also co-pays and co-insurance on top of the 50% coverage.
Luckily, my family could get group coverage on account of the new law.  We live in Leesburg.  Here, a similar (but better) plan through Kaiser is available as a "Group of One" plan and although the deductible is the same ($6550 per person), the coverage is 100% above the deductible, and this even includes prescriptions.  This plan is going to be $1133 per month… saving me $12,000 just in premiums. 
There are also similar plans available through Anthem and United Healthcare for a bit higher premium. 
We chose this level of service because it's right for our family, but there are many other options depending on eligibility as well."
According to Dave Hillelshn, DHill Financial, LLC, a keynote speaker at DAAR's Public Policy Forum: Future of Health Insurance for REALTORS® last fall, elaborates on the various options with respect to eligibility "…Companies do evaluate the business ownership and time in business.  Kaiser currently allows a group plan for a jointly owned company (husband and wife) and they allow a newly formed entity.  Anthem and United health require the company be solely owned or jointly owned by two non-married owners, and that any solely owned company be in existence for at least one year."
To explore whether a plan provides better pricing or better features or better coverage, please connect with the resources below specializing in small group insurance:
David Hillelsohn
DHill Financial, LLC
Oak Hill, Virginia 20171
(703) 435-6028
david@dhillfinancial.com
http://dhillfinancial.com/insurance-cost-estimates/
Mr. Hillelson, was a keynote speaker at DAAR's Public Policy Forum: Future of Health Insurance for REALTORS® in 2018. View his latest article Small Business Health Insurance Tips for 2019 http://dhillfinancial.com/health-insurance-tips-for-2019/
Virginia REALTORS® BeneFinder®*
10800 Midlothian Turnpike, Suite 129
Midlothian, VA 23235
(800) 281-1987
https://www.benefinder.com/virginia-realtors
Please note that Virginia REALTORS® has an established a relationship with BeneFinder® where members receive personalized assistance with reviewing and evaluating heath care plans.
DAAR is interested in hearing your experience if you pursue receiving health care insurance quotes from the above resources.  Please let us know if were able to obtain affordable insurance via this feedback form or reach out to Christine Windle, CEO, DAAR, 571-291-9803 or cwindle@dullesarea.com