DAAR Member Chrissie Goodrum Appointed to Loudoun County Board of Equalization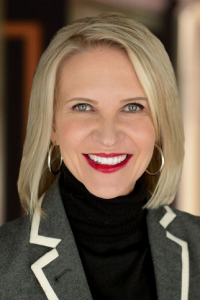 The Dulles Area Association of REALTORS® is pleased to announce that Chrissie Goodrum, Century 21 Redwood Realty, has been appointed to the Loudoun County Board of Equalization. "As an active REALTOR® and a long-term Certified Public Accountant (CPA), Goodrum contributes her financial skills and expertise here at DAAR," said Phyllis Stakem, DAAR 2019 President. "We know she will be an asset to this Board and are proud that she has been appointed."
Goodrum has over twenty years of experience as a CPA and utilizes those skills as she prepares comparative market analysis for her real estate customers. She also serves on the DAAR Board of Directors and is Chair of the DAAR Budget and Finance Committee.
The Board of Equalization (BOE) is responsible for determining whether a property assessment is equalized among similarly situated properties and is assessed at its fair market value. The BOE may only hear appeals for the current tax year assessment. Chrissie was appointed on January 2, 2019 and will serve until December 31, 2021.
Congratulations to Chrissie!