Bright MLS Update: Leadership Livestream Recording and Latest Improvements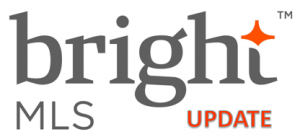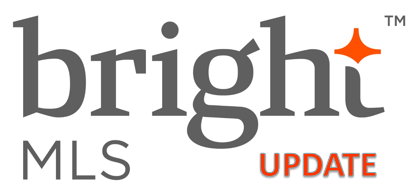 Bright MLS communicated that they have a renewed focus to make sure subscribers obtain the right data, statistics and tools when and where they need it.
View the two-hour Bright Leadership Update livestream recording from Friday, February 15th here.
This latest update touches on several key areas that subscribers throughout the Bright territory have told us are critically important to them.
Requested Changes and Known Issues List
In order to help track suggestions, issues and priority changes, Bright created a Requested Changes and Known Issues List including a timeline associated with most items. To submit a technical, data related issue or improvement suggestion to DAAR so we can advocate placing it on the list, please click here.
Days on Market (DOM) Continued
Bright made updates to Days on Market (DOM) for listings in the Withdrawn status and made changes to search and options in Account & Settings. Here are some of the changes that they made:
The DOM/CDOM for listings that were in the Contingent w/o Kickout (CNTG/No KO) status in MRIS are currently processing. Expected completion is end of this week/early next week.
MLS numbers for listings associated with the property are now sorted by chronological order in Bright's 360 Report, new Age Field in Bright Search, and other search and report updates. View the full list of changes.
Improvements to Customer Support
Bright continues to increase the number of Customer Service Representatives who will be answering phones, emails and online chat. As a result, there has been a 25% decline from last month in average phone wait times due to recent staffing upgrades.
Education and training
Save the date: Join Bright on February 25th for a Special YouTube LIVE Session for Appraisers. Training Specialist Laurie Egbert will lead this session with guest speaker Coleen Morrison, who has more than 32 years of residential and commercial appraisal expertise and is the President of her local chapter of the American Guild of Appraisers.
Participate in this special event or join us for one of our other YouTube LIVE training events.
Looking Ahead to Next Week
Bright's Support Center and Business Office is open for the President's Day holiday next Monday. In your update next week, you can expect:
More information about upcoming improvement to Public Records.
More information about the DOM recalculations for former MRIS-area subscribers, as the Contingent w/o Kickout (CNTG/No KO) update completes.
Expanded access to the MarketView360™ application. For those not familiar, the MarketView360™ is a management tool that lets brokers analyze their office market share and productivity. It also lets brokers monitor productivity of their current agents and agents they would like to recruit. In today's hyper competitive times, Brokers tell us that this tools is essential to helping them run their business, all powered by real time Bright data.
Two new executive staff additions for the Customer Success Management team and a territory realignment to help us be more proactive in subscriber and Association engagement.
Questions? Contact Customer Support Center at 1-844-55-BRIGHT (1-844-552-7444).
For more information, visit the DAAR Bright MLS Resource page.