May 2020: Market Indicators Report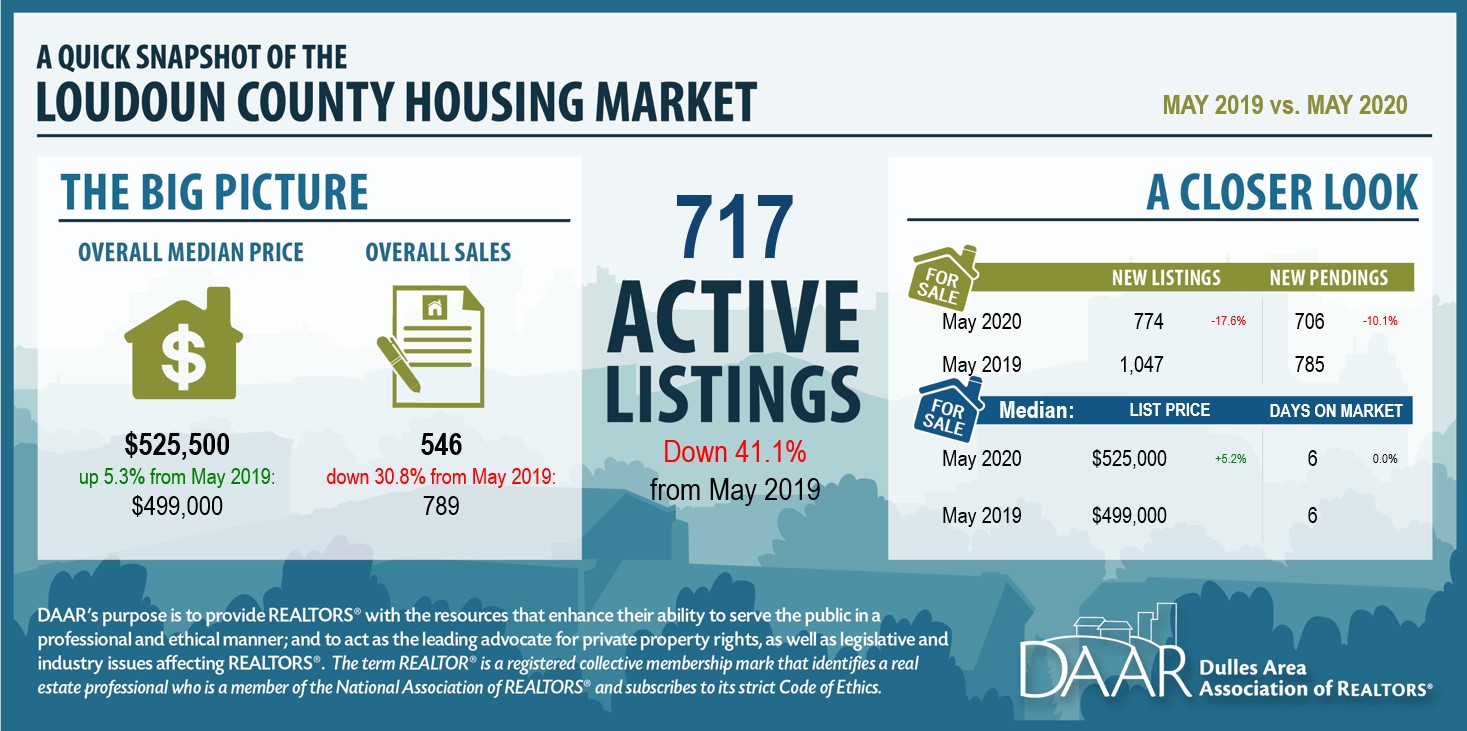 Click here for the full May 2020 Loudoun County Market Indicators Report for the Dulles Area Association of REALTORS® by Virginia REALTORS®.  DAAR has switched to VR as a new provider of the report after much consideration.
Key Market Trends
Dramatic decline in sales compared to last May. There were 546 home
sales in Loudoun County in May, which is 243 fewer sales than last year,
representing a 30.8% plunge. The sharp slowdown in sales activity is
occurring throughout Virginia and beyond and reflects the uncertainty in the
market from COVID-19.
Market uncertainty continues to impact pending sales. For the 3rd month
in a row, COVID-19 is limiting the number of buyers that are active in the
Loudoun County market which is pulling down pending sales activity. There
were 706 pending sales in May, which is a 10.1% drop from last year.
Home prices continue to climb amid the pandemic; reflect tight
inventory. At $525,500, the May median sales price in the Loudoun County
housing market rose 5.3% from a year ago, a gain of $26,500. Most of the
price gains occurred in the townhome and condo markets (+8.2%).
The supply of active listings continues to shrink; large drop in new
listings. The inventory remains very tight in the Loudoun County housing
market, and new listings are not being added to the market at the same rate
as before the pandemic. There were 717 active listings at the end of May, a
41% decline from last year.