With SentriLock You're Always Connected!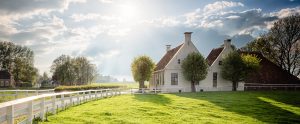 Poor cell coverage? No worries.
Don't have a SentriCard? Relax, we have you covered.
SentriLock has a great solution to help agents concerned about accessing a SentriLock lockbox when you do not have a SentriCard and there is poor cell coverage. All it takes is a little preparation before heading out to the listing. Here are the keys to accessing a non-Bluetooth® lockbox, even without a SentriCard.
• Schedule the showing with the listing agent, or through one of our integrated third-party showing services, to help ensure the appointment is included in the My Schedule section of the SentriKey® Real Estate app.
• When the showing is scheduled in the app, and the app detects low or no cellular coverage at the time of the showing, a Mobile Access Code will be displayed in the app that you can use to access the lockbox. No card or Bluetooth® needed!
To learn more about staying connected when you're going to show a remote listing, check out this flyer.
SentriLock keeps you connected – even when you're not.
For more information, visit the SentriLock website at www.lockbox.realtor, or call the Support Team at 513-618-5800.