Fall Food Drive: A Success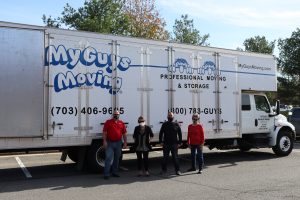 THANK YOU FOR DONATING WITH DAAR!
A big thank you to DAAR donors and Community Service Committee volunteers! Because of your donations, we are able to donate much-needed food to Mobile Hope and over $1,200 in gift cards to LAWS.

Thank you to  Bank of Clarke County for sponsoring the event and thank you to My Guys Moving for donating the truck.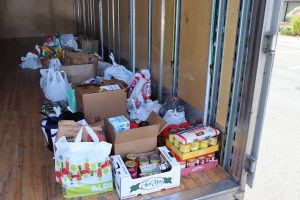 Big thanks to our donors and volunteers!
Sandy Loftis
Victor Beltran
Tania Gonda
Beth Fischel
Dwight Brooks
Lara Rhoades Ewing
Stacey Khouri
Adeline & Herb Medeiros
Laura Lawlor
Jackie Lawlor
Mike Wagner
PJ Moore
Amy Sikora
Kelly Land
Judy McHenry
Scotti Sellers
Helga Jantzen
Tim Shamble
Lars Henriksen
Amy Adams
Barry & Sue Taylor
Terry Williams & Brendan Bowie – My Guys Moving
Simon England
Julie Krone
Brenda MacEoin
Bill Tice