DAAR Leadership Update: ShowingTime Acquisition
UPDATE (2/17/2021)
Since the ShowingTime announcement last week, Bright MLS has been interviewing and vetting several showing appointment service providers.
KEY BRIGHT MLS UPDATES
Nothing has changed with ShowingTime.
Bright understand the impact of this acquisition. While it has been announced, the agreement has NOT been approved or finalized yet. Until the acquisition is complete and closed, NOTHING will change with Bright's ShowingTime relationship. All of the data protections in place from the existing agreement with ShowingTime remain intact and will continue after the transition.
DAAR members WILL have a choice of showing solutions.
Bright is in final discussions with Sentrilock to provide their new SentriKey® Showing Service. As many of you are aware NAR owns a percentage of Sentrilock. Interestingly, subscribers to BOTH Supra AND Sentrilock will be able to use SentriKey®.  Bright is also vetting several other solutions and may continue to expand our Showing Service offerings over time.
Bright MLS is preparing to support multiple showing service choices.


Bright is actively preparing its infrastructure to allow subscribers the showing service of their choice. Their goal is to make it easy to access one or more of the tools that they plan to provide.

Bright MLS is evaluating its OWN showing service.


Bright is also evaluating a path to build its OWN showing service to provide members with an option that is wholly owned and controlled by Bright MLS.
---
2/11/2021 3:51PM
Dear DAAR Members,
On February 10, Zillow announced that they have reached an agreement to acquire ShowingTime, a service provided to Bright MLS subscribers.  The Dulles Area Association of REALTORS® (DAAR) has heard from many members vocalizing concerns over this recent news.  DAAR's leadership continues to have the priorities of REALTORS® as our main focus.
Bright MLS has voiced their commitment to evaluating all options and providing choices for showing solutions to their subscribers.  Click here to review more information on Bright MLS' response.
Please keep the following in mind:
Zillow is a REALTOR® member.  The National Association of REALTORS® (NAR) Code of Ethics is very clear about how we speak of competitors and peers.
As you may know, the Department of Justice has a close eye on the real estate industry.  It is imperative that we do not enter and start conversations that would limit or discourage the free, open marketplace for all businesses and business models. Before you begin participating in conversations, or commenting on this issue, DAAR recommends that you review NAR's Anti-Trust Policy and DAAR's Anti-Trust Policy.
As our industry evolves, DAAR will continue to stay up to date and strive to make our voices heard.  DAAR will continue to update members as we receive more information.
Thank you,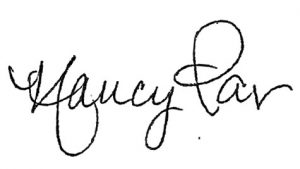 Nancy Pav
2021 President,
Dulles Area Association of REALTORS®
2/11/2021 3:51PM