DAAR Welcomes Eric Fryer as New Government Affairs Director
DAAR is pleased to announce the addition of our new Government Affairs Director, Eric Fryer.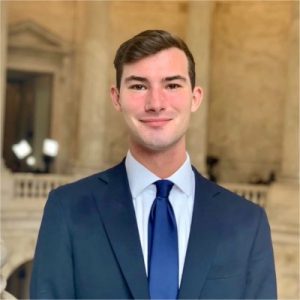 As Government Affairs Director (GAD), Eric will administer the Association's state and local government affairs activities and spearhead our outreach, advocacy, and policy recommendations to support the real estate industry. He will also report on legislative matters and lead our REALTOR® Political Action Committee (RPAC) efforts.
Prior to joining DAAR, Eric spent two years on K Street with the Public Affairs Council in downtown Washington, D.C. While there, he worked alongside the membership, marketing & communications, and public affairs teams. Eric also worked directly with the Council's President to establish a major resource that analyzes the nation's top 100 MBA programs that focus on business-government relations.
Before working at the Council, Eric took his legislative passion to Capitol Hill where he interned for United States Congressman John Sarbanes (MD-03). Through this role, he attended committee briefings and compiled relevant policy information to advance the office's legislative agendas. When he wasn't busy interning, Eric was active in his university's student government where he was elected Class President and served in the position for two years.
Eric received his B.A. in Political Science from American University in Washington, D.C.
For questions or more information, please reach out to him here. 
Join us in welcoming Eric to DAAR!
February 26, 2021