Key Findings from NAGLREP 2020-2021 LGBT Real Estate Report
The National Association of Gay & Lesbian Real Estate Professionals' (NAGLREP) fourth LGBT Real Estate Report explores the latest buying, selling and renting trends among the LGBTQ+ community. Using survey data from members (as well as studies and surveys from the U.S. census and Freddie Mac), NAGLREP sheds light on the social, economic, and political factors that influence LGBTQ+ people's homeownership decisions.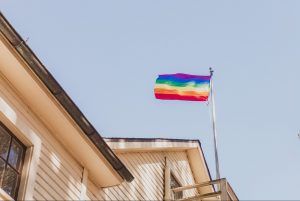 As the data shows, optimism levels have risen among the LGBTQ+ community with regard to the homebuying process. This is evidenced by an increase in desire to purchase a home, as well as an increase in the community's participation in the housing market. However, it is clear that there is more work to be done in fostering an inclusive market that is free of anti-LGBT discrimination. 
Some key findings in the report:
The LGBT homeownership rate is 49%, which is far below the 65% national average.

About 72% of surveyed LGBT renters want to own a home. 11% do not want to own a home in the future.

LGBT community buying power is estimated at $1 trillion.

94% of LGBT renters and 95% of LGBT homeowners reported that feeling safe (lack of LGBT harassment/violence) was the most important factor when it comes to selecting a community or neighborhood to live in.

Only 32% of LGBT people live in the same general location (i.e. city, county, metro area) as where they went to high school, compared to the 72% national average.

Just under 50% of LGBT renters fear discrimination in the home buying process.
From urging elected officials to pass the Equality Act, to advancing diversity and inclusion initiatives at the local level, there are numerous ways that real estate professionals can support LGBT buyers and renters.
Tell Congress to pass the Equality Act.

81% of NAGLREP respondents believe that LGBT homeownership will increase within 5 years of the Equality Act passing.

Advance equality, diversity, and inclusion efforts in our industry that will lessen the fears of LGBT renters.

33% of LGBT renters are concerned with having to explain background, family status or reasons for wanting to be in a particular home to real estate professionals.

38% of LGBT renters remain cautious in hiring the right professionals (I.e. agent, mortgage, title, legal, etc.).
Finally, according to NAGLREP's report, the association's members suggested three ways that the real estate industry could raise awareness for LGBT homeownership:
63% suggested that the industry should spend more advertising money on national LGBT publications, websites, etc.

56% suggested that the local REALTOR® community (agents/brokerages/associations) participate in Pride Month or other LGBT events.

56% suggested that local brokerages/REALTOR® associations should spend more advertising money in local and regional LGBT publications, web sites, etc.
For more information from NAGLREP, visit their website here.
For questions, reach out to DAAR's Government Affairs Director.
June 2, 2021