CDC Issues Eviction Ban Extension; Cites Rising Rates of COVID-19 Transmission
With the Delta variant ramping up in communities all over the country, the CDC's new ban will cover about 90% of America's population and will last through October 3, 2021.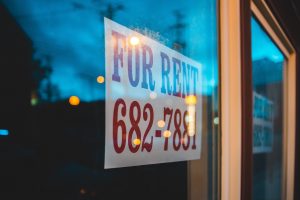 On Tuesday, August 3, 2021, the Centers for Disease Control and Prevention (CDC) extended the eviction moratorium for 80% of counties within the United States. These counties, which make up an estimated 90% of the U.S. population, have substantial or high COVID-19 community transmission rates.
These rates of transmission, the CDC argues, would accelerate without a moratorium extension. While the CDC's new ban does not necessarily cover the entire country, it almost certain to face legal challenges stemming from a recent Supreme Court decision that ruled the agency had exceeded its authority in issuing a nationwide moratorium.  
The National Association of REALTORS® (NAR) responded with the following statement from NAR President Charlie Oppler: "NAR has always advocated the best solution for all parties was rental assistance paid directly to housing providers to cover the rent and utilities of any vulnerable tenants during the pandemic. No housing provider wants to evict a tenant and considers it only as a last resort."
As of Wednesday, August 4th, the Georgia and Alabama associations of REALTORS® have filed an emergency lawsuit challenging the CDC's order, citing the Supreme Court's June 2021 ruling.
The extension Order comes at a time where renters and landlords alike have been frustrated at the pace of aid distribution. At the end of June, approximately 6.5% of available rental aid has been distributed by state and local governments (or about $3 billion out of the $45.6 billion allocated by Congress). The CDC has stated that the extension will provide government officials more time to disburse aid to landlords and renters.
According to the Order, a tenant, lessee or resident must provide a completed and signed copy of a declaration with the elements listed in the definition of "covered person" to their landlord or other person who has a right to have them evicted from where they live. To access the standardized declaration form, click here.
For additional information from the CDC, please visit the official website here.
For COVID-19 information for housing providers and tenants, visit NAR's FAQ page. For NAR's resources on rental assistance, click here. 
For questions, reach out to DAAR's Government Affairs Director.
August 4, 2021