Board of Supervisors to Hold Public Hearing on AT&T Cell Tower Proposal
The public hearing will occur on September 14th and will help the Board determine whether the permit proposal for the Short Hills area is consistent with the 2019 Comprehensive Plan.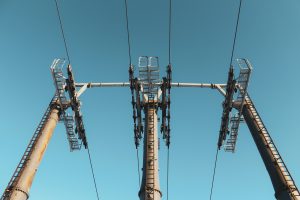 On Tuesday, July 20, 2021, the Board of Supervisors voted 8-1 to overturn the Planning Commission's rejection of AT&T's permit request to construct a 125-foot-tall cell tower (monopole) within the AR-1 zoning district. The board moved to hold a public hearing on the matter later in September.
According to the Planning Commission's justification for rejecting the permit, it was specified that the proposed location of the monopole (along the top of the ridgeline of Short Hill Mountain, which AT&T owns) goes against the 2019 General Plan and Telecommunications Plan.
The Board of Supervisors has 60 days from the Planning Commission's vote to either affirm or reject the decision. Since the 60-day window elapses in August (while County supervisors are on recess), they voted to ultimately reject the commission's decision in order to bring the request to a public hearing (and, therefore, fulfill the legal requirements of the legislative process for such a permit request).
Chair Randall is quoted saying, "[b]ecause we need to have a public hearing on this item, we need to basically overturn what the Planning Commission did, not because we agree or don't agree but because we need to give time to have a public hearing."
AT&T officials maintain that the project will enhance mobile broadband coverage for customers. It also prepares for new technology developments such as 5G, or the fifth-generation technology standard for cellular networks.
In the past, AT&T's plan to construct the cell tower was met with opposition from both county staff and residents of the Short Hill area. Concerns brought up by residents included matters ranging from negative visual impacts on the surrounding viewshed/properties, to detrimental impacts on the environment.
For questions, reach out to DAAR's Government Affairs Director.
August 26, 2021
---
Addendum: 
On October 5, 2021, the Board of Supervisors voted (8-1-0) to deny the AT&T cell tower application. Leesburg District Supervisor Kristen Umstattd was the lone vote in favor of the application, and there were no abstaining votes. 
October 5, 2021