County Receives Grant for Broadband Expansion in Western Loudoun
The initiative will expand fiber broadband to 8,000+ unserved addresses and achieve universal coverage in Loudoun County.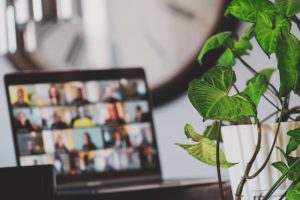 On December 14, 2021, Loudoun County announced its receipt of a $17.5 million grant from the Virginia Telecommunication Initiative (VATI). The grant will be used to subsidize the construction of a fiber network that aims to expand broadband internet access to 8,629 underserved addresses (both residents and business) in western Loudoun. The announcement comes one day after Governor Ralph Northam's press release on the new grants that will advance Virginia to 90% of its universal broadband/high-speed internet access goal. 
The county's project, officially known as the Loudoun County 2022 Accelerated Fiber Deployment Initiative, is the single largest broadband expansion effort that the Board of Supervisors have ever undertaken. It is part of a public-private partnership between the County's Department of Information Technology and All Points Broadband.    According to Governor Northam's recent announcement, the initiative will achieve universal coverage in Loudoun County.
Back in May of 2021, Assistant County Administrator, Erin McLellan, highlighted the private company as the likely choice for the partnership due to its record of successes in winning previous VATI grants. Now that the $17.5 million grant has been secured, the county will move forward with their implementation plan, with construction likely to begin in the summer of 2022.
Regarding the details of the service, the county's project webpage specifies that residents and businesses alike will be notified of the new service via All Points Broadband and the company's marketing channels, however, neither residents or businesses will be required to adopt this service for their respective properties.
 In terms of cost, final pricing will be established prior to the beginning of construction, but it is expected to be comparable to that of other cable/fiber-optic service providers. 
For more information on the initiative from Loudoun County, click here. For the grant application, click here. For additional info on All Points Broadband, click here. 
To read Governor Northam's full broadband announcement, click here.
For questions, reach out to DAAR's Government Affairs Director.
December 14, 2021