BOS Boosts Incentives for Conservation Easements Assistance Program (CEAP)
The annual funding for CEAP is $150,000 and will be available to qualifying landowners on rolling basis.

On January 4th, 2022, the Loudoun County Government announced the Board of Supervisors (BOS) has approved changes to the Conservation Easements Assistance Program (CEAP) which will expand the number of qualified landowners who may receive financial support. According to the county's announcement, the changes have officially gone into effect and CEAP will now begin accepting new applications.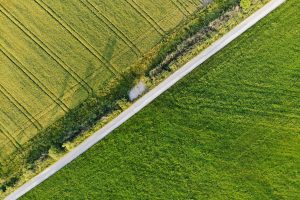 Background on CEAP and Conservation Easements:
A conservation easement is a voluntary legal agreement that permanently restricts the uses of the land in order to preserve its conservation values. This restriction frequently results in tax savings for landowners who can use easements to protect their farmland, cultural sites, and/or the natural beauty of a landscape. 
CEAP exists to help offset the costs involved in placing land under conservation easements by offering grant funds to land trusts that represent income-qualifying landowners (or trusts or LLCs) in Loudoun County. The funds are then applied to the conservation easement process. 
The Changes:
The Board of Supervisors approved two main changes to the grant program in September of 2021, which are now active. These changes include:
An increase in the award amount (from $15,000 to $25,000). The additional money is meant to accommodate a larger share of expenses associated with the process of placing land under a conservation easement (i.e., attorney's services, land appraisal fees, processing/document fees, etc.).

According to the county's

press release

, this award can cover up to half of the total expenses 

An increase in the allowable maximum income threshold for landowners who are applying to CEAP to $155,938. Furthermore, the top earner's salary has been eliminated from the top earner's salary from family LLC and family trust applications.
For more information on conservation easements in Loudoun, click here. 
To read the county's full press release containing this information and more, click here. 
For questions regarding conservation easements, please contact conservationeasements@loudoun.gov. 
For other questions, reach out to DAAR's Government Affairs Director.
January 5, 2022