Loudoun Receives $10 Million from Virginia Housing's Amazon REACH Program
The funding, dedicated to affordable housing in Loudoun, comes amid rising concerns about Amazon HQ2's potential impact on home prices in Northern Virginia.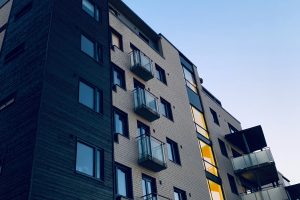 On Monday, January 10, 2022, Loudoun County announced its receipt of state grants in the amount of $10 million for affordable (attainable) multifamily housing. These funds are in addition to the $3.75 million that the county received in May to support the Tuscarora Crossing Phase 1 and the View at Broadlands projects (both affordable multifamily developments).
The grants are part of Virginia Housing's (VH) Amazon REACH (Resources Enabling Affordable Community Housing) Program which was established amid concerns of Amazon's second HQ coming to Northern Virginia and potentially impacting home prices. The REACH program is set to support the construction of over 300 affordable rental units in Loudoun County, and potential renters will need to meet the income criteria in order to apply and rent them upon completion. 
According to the county's news release, it will be allocating the $10 million award to three proposed developments currently being considered by the Board of Supervisors for county loans, including:  
$3.75 million for the Goose Creek Village (80 age-restricted affordable multifamily apartments in Ashburn).

$2.54 million for the construction of the Waxpool Apartments (52 affordable multifamily apartments in Ashburn.

$3.75 million for Winn Development to help them acquire/rehabilitate Somerset Senior (102 age-restricted affordable multifamily apartments in Sterling).
To read the full announcement from the county, click here.
For more information on REACH Virginia, click here.
To read about Amazon's Housing Equity Fund, click here. 
For other questions, reach out to DAAR's Government Affairs Director.
January 11, 2022