DAAR Submits Statement on Regional Fair Housing Plan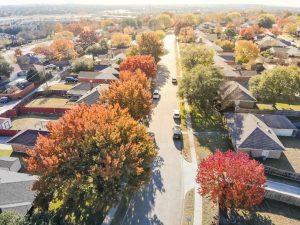 Amid the period for public comment regarding the Regional Fair Housing Plan for Loudoun County, the Dulles Area Association of REALTORS® (DAAR) submit its statement to the Loudoun County Department of Housing and Community Development earlier this week to express concerns. Public comments are being accepted through March 31, 2023. 
The regional plan in question is being developed in a collaborative process with local jurisdictions in metropolitan Washington and the Metropolitan Washington Council of Governments (MWCOG).  
While DAAR applauds the plan's intent and aligns with the goal of providing more attainable and affordable housing in Loudoun County, the Regional Fair Housing Plan draft clearly states that Loudoun County needs to uphold and fulfill the Unmet Housing Needs Strategic Plan (UHNSP) in conjunction with the county's Zoning Ordinance.
As the Regional Fair Housing Plan draft points out, Loudoun County is undergoing a "wholesale zoning ordinance update" which, in its current state, disregards and conflicts with the UHNSP, fundamentally blocking the ability to enact this Fair Housing Plan in Loudoun County.
DAAR pointed out last year when commenting on the zoning rewrite that any changes to the zoning ordinances in Loudoun County should uphold the UHNSP. Should the county fail to ensure these plans work in harmony, this newly proposed Fair Housing Plan would be nearly impossible to see through.  
Concluding the statement, DAAR urges the Planning Commission to examine and remedy these inconsistencies to ensure a plan is implemented that works to realize a more diverse and inclusive Loudoun County.
The full text of the statement can be found here.
Public Comment Submissions (Click here)
March 17, 2023