DAAR on the Road

Simplifying It!
Bringing Education to Your Office!
Are all of your Continuing Education and Post Licensing Requirements being met by your Agents?
The Dulles Area Association of REALTORS® Real Estate School is now offering live courses for groups of 10 or more that can be brought right to your office through DAAR on the Road.
You can schedule classes, NAR certifications and designations at your location. If you don't have room to host a class, schedule a private class for your agents at DAAR.
It's so easy! DAAR handles all of the reporting to DPOR and NAR! Never fall behind the NAR Code of Ethics requirement again! DAAR can handle the NAR compliance process for your agents, who are DAAR REALTOR® members, for each cycle.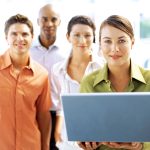 PLE, CE and Specialty Topics are FREE with a $10 credit submission fee.
Available Classes:
Post Licensing Requirements
Ethics, Agency, Fair Housing, Escrow & Risk Management, Contract Writing, Real Estate Law, Current Industry Issues & Trends and Real Estate Related Finance.
CE Requirements
Ethics, Agency Fair Housing, Contracts, Legal Updates, and many Real Estate Related topics.
Specialty Topics
Rentals, New Construction, Environmental Issues, Home Inspection, Lead Safety, Radon, Mold and many more!
Designations/Certifications
Designation courses are subject to a different fee
Schedule your classes today!
For more information and to discuss curriculum options for your agents, fill out the Broker Sign Up Form or contact:
Beth Fischel
Professional Development Director
703/777-2468 (o)  571-291-9805 (direct)
bfischel@dullesarea.com