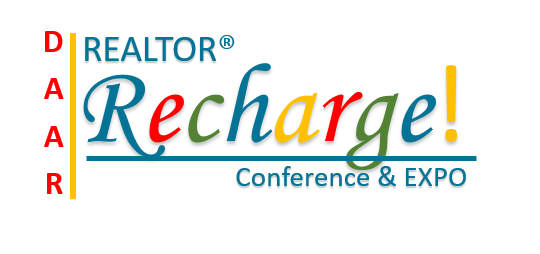 HOME      REGISTER      SESSIONS    DIRECTIONS
8:00 – 8:30 am  BREAKFAST & REGISTRATION (Form)
8:30 – 9:20 am  Prospecting for Relationship, Not Leads
(Billy Ekofo, Managing Director, Century 21 Redwood)
There isn't an agent that wouldn't want to learn how to acquire leads.  Everyone wants them.  Everyone needs them.  Businesses depend upon them.  We're so quick to buy them, convert them, and close them.  From a business perspective, this is absolutely needed.  From a people perspective, this is absolutely terrible.  It's time to grow our business in a way that honors the very people we are so desperately trying to serve.
9:20 – 9:40 am – BREAK
9:40- 11:10 am Catch Fire with Sphere Based Selling
(Rich Fino, Professional Development Director, Long & Foster)
Have you ever heard the expression, 'work smarter, not harder'?
When it comes to lead generation, working your sphere of influence is one of the best ways to generate and convert more leads in less time. In this class you will learn:
The science behind being remembered
How to grow your and empower your database
The 'E' factor and how it trumps all
Detailed systematic approach to cultivating and growing your sphere of influence
11:10 – 11:30 am – BREAK
11:30 – 12:30 pm  "Full House: An Insider's View of Hoarding"
(Matt Paxton, Host, Hoarders)
Matt Paxton's Hoarding 101 course will provide REALTORS® with a better understanding of clients who hoard, as well as of aging clients.  Even if they aren't hoarders, aging clients tend to hold on to items and it can be difficult to help them let go in order to clean out and sell the house.  This course will teach REALTORS® how to best communicate with older adults and hoarders to get the results they want while keeping their clients' best interests in mind.  The end goal is that REALTORS® will learn how to get the house cleaned out and sold faster, for more money.
12:30 – 12:45 pm – DAAR's Annual Meeting
12:45 – 1:30 pm – LUNCH
1:30 – 2:45 pm  State of Real Estate Tech & Marketing
(Nobu Hata, Director of Member Engagement, National Association of REALTORS®)
Real estate is evolving at a rapid pace and it's up to agents and brokers to understand who and what is disrupting the space and how to evolve their value proposition to match consumer expectations.  Learn the latest in technology and marketing trends of tomorrow plus how to integrate them into your business now!
2:45 – 3:05 pm – BREAK
3:05 – 4:25 pm  Rise of a Region: A Development History of NO. VA.
(Andrew Painter, Esq., Walsh, Colucci, Lubeley & Walsh, P.C.)
Rise of a Region covers Northern Virginia's major growth factors from its settlement in the 1700s through today, including government spending, roads, utilities, private investment, and public policy decisions.
Q & A