Need to Know: New Real Estate Laws Effective July 1st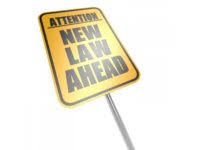 New laws in Virginia always start on July 1st, and this year is no different. There are several new laws and other changes that could impact the real estate industry that will go into effect July 1, 2017. DAAR members joined with the Virginia REALTORS® during the 2017 General Assembly Session to help make sure the REALTOR® voice was being heard down in Richmond, Virginia when. We are pleased that this year's Virginia REALTORS® Legislative Agenda passed in its entirety and we were successful in minimizing or negating the impact other pieces of legislation would have on REALTORS® in Virginia.
The Virginia REALTORS® have created a publication, Advocacy in Action, that summarizes the new laws. Click here to view and download a copy.
They have also created a couple of videos explaining the new laws.

Click here to watch the video detailing changes that impact Property and Condominium Owners Associations.
Click here to watch the video detailing a variety of changes, including property management, property and condo owners associations, the Residential Disclosure Act, Fair Housing laws.
Here are some of the highlights. Please note: Legislation with an asterisk "*" are part of the Virginia REALTORS® 2017 Legislative Agenda.
Property and Condominium Owners Associations
*HB2045-Miller; *HB2274-Marshall; *SB1231 Stanley; *SB1255-DeSteph
Strengthen the requirement that resale disclosure packets be delivered within 14 days by permitting the Common Interest Community Board to impose up to $1,000 penalty against the association for its failure to deliver.
Associations cannot condition, limit or prohibit for sale signs other than limiting signs to those that are in compliance with the VREB regulations.
Associations cannot require a formal power of attorney from a real estate licensee to represent their clients before the association and are required to accept a document from the real estate licensee signed by the owner that confirms representation.
Property Owners Associations
HB1475; HB1554
Requires a one-page form be provided with the disclosure packet summarizing the unique characteristics of POAs generally and alerts purchasers of the unusual and material circumstances affecting a lot and property owner's association. It must also state that the purchase contract is a legally binding document once signed unless the purchaser cancels the contract. Click here for the draft form from the Common Interest Community.
Requires a 2/3 vote of owners to amend a declaration if the governing document is silent.
Residential Disclosure Act
*HB2034-Miller; SB1037
Renames the "red-flag" disclosure statement the "buyer to beware" statement.
Allows for electronic delivery of the form to the potential purchaser.
Adds additional buyer to beware statements:

Owner makes no representations with respect to underlying conservation or other easements.
Owner makes no representations with respect to an underlying community.
Owner makes no representation with respect to the presence of a historic district.
Property Management
*HB1623-Yancey; *HB2281-Leftwich; *SB991-Dance; *SB966-Obenshain
Help ensure that tenants, new owners, and property managers have a smoother transition after foreclosure of a property.
Allows the property management agreement and the tenant's lease to continue on a month-to-month basis.
Property managers will be able to transfer the security deposit to the new owner, rather than to the foreclosed upon owner, and will be allowed to collect rent.
Tenants will be permitted to pay rent to either the new landlord, property manager, or courts.
Land Records
HB2035; SB870
Allows Clerks of the Court to charge up to $5 per document filed by paper and removes the $5 charge for filing documents electronically.
Washington Metrorail Safety Commission Interstate Compact
HB2136; SB1251
Authorizes Virginia to become a signatory to the Washington Metrorail Safety Commission Interstate Compact. The compact establishes a state safety oversight authority for the Washington Metropolitan Area Transit Authority Rail System, to review, approve, oversee, and enforce the safety of the WMATA Rail System.
Short-term Rentals
SB1578
Requires the registration of persons offering property for short-term rental and authorizes localities to impose fees and penalties on persons who violate the registry ordinance, among other things. However, since real estate licensees are already registered under the Virginia Real Estate Board, they will be exempt from the registration requirement.
Assistance Animals
SB1228
Establishes a process for a person with a disability to submit a request for a reasonable accommodation to maintain an assistance animal in a dwelling, including any supporting documentation verifying the disability and disability-related need for an accommodation. It also provides definitions of an assistance animal, major life activities, therapeutic relationship, and physical or mental impairment.
Landlord Tenant
HB2033; HB1811; HB1869
Landlords who own fewer properties may be exempt from several requirements of the Virginia Residential Landlord Tenant Act unless they "opt-out" under its provisions.
Clarifies procedures related to unlawful detainer actions.
Strengthens tenant obligations for reporting the existence of insects and pests.
Water and Sewer Services
SB1189
Requires written authorization from an owner to have a locality provide water or sewer services and permits a copy of the lease as authorization.
When a locality does not require a security deposit from a tenant to obtain water and sewer services, it waives its lien rights against the property owner.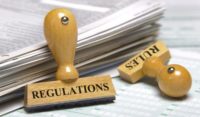 Additional Changes
Home Inspectors
Virginia home inspectors will be required by law to be licensed. The 2016 General Assembly approved legislation to transition the voluntary certification program for home inspectors to mandatory licensing requirement. As a result, the act of performing a home inspection in Virginia will require a DPOR-issued license beginning July 1, 2017. Click here to learn more.
New Forms
DPOR and NVAR updated several of its forms. Click to view and download the new DPOR Forms. Click to view and download the new NVAR forms.
DAAR Advocacy
DAAR continues to advocate on your behalf with members of the General Assembly. We appreciate the support of DAAR members and count on your help to advance issues that matter to the real estate industry. Your assistance helps DAAR to have a very active and robust Government Affairs program and ensures that the REALTORS® voice is being heard.
For more information or questions, contact Brenda Morton, DAAR's Government Affairs and Communications Manager, (703) 777-2468 or bmorton@dullesarea.com