Bright MLS Update: Leadership Changes and Improvements Expected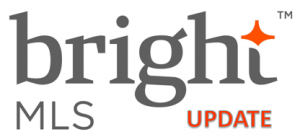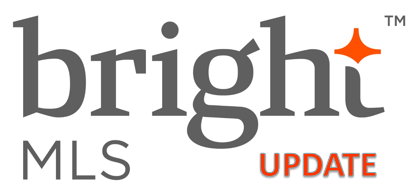 Bright MLS recently issued the following update to shareholder associations:
Good afternoon Shareholders,
We have been very busy with lots of change this week, but we continue to move forward, implementing updates that you and your members are requesting.
Our goal with these updates is to provide you with the necessary information to communicate with your members about how Bright and our Shareholder Associations are working together to improve the MLS. You will receive these updates weekly.
Our current focus as an organization is:
to continuously improve Customer Support and the MLS experience for subscribers
the quality and timeliness of our data
working with each and every one of you to listen, learn and adapt to the rapidly evolving marketplace we live in.
connecting with each of our staff members and focusing on the "mission" to improve the MLS experience
Leadership changes
You can view the recent announcement about Tom Phillips here.
Information about technology and industry experts Frank Major and Mark Lesswing is available here.
Improvements to Customer Support
Substantially increase of capacity in Customer Support. We are taking significantly more calls now than spring market last year, and we are continuing to staff up to meet the increased demand. We are increasing the number of people who will be answering phones, emails and chats. We recently added 20+ representatives to start taking calls.
Launch Self-Service knowledgebase to find answers on-demand. Busy real estate professionals don't work regular business hours. They want the answers they need when they need them, whether that's at 3:00 am or on a national holiday. Our new online knowledgebase is available whenever they need it at https://support.brightmls.com.
Recent system release highlights
Gallery Report Reports added for Residential Sale
Listing Performance Reports
Updates to the process for entering Comparable listings
Fixes to Financial Calculators
View the full list of changes in the Release notes here.
Updates and Recent Articles
To submit a technical issue or view the most recent news and updates about Bright MLS, bookmark the DAAR Bright MLS Resource page.