How Do You Effectively Pre-screen Clients?
What Do Landlords Want?
Join us quarterly in 2019 for hands-on workshops that will impact the way you Work with Renters. It is recommended that you attend all four classes as they will build upon each other.  April 12~ May 20 ~ September 4 ~ November 18
Come sit with an experienced Property Manager, Robin Frank, with Brown-Carrera Realty, LLC/Property Management to gain the knowledge needed working with renters.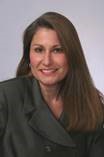 For the April 12th workshop you will cover many best practices and tips on how to get rental applications approved more often and faster.  You'll find this course packed full of practical information to save you time and your applicants money.  You will learn:
-How to effectively pre-screen
-What all renters need to know
-The why's of the application process
-Explanation of the screening process
-What landlords want
-Walk-through best practices
Sign up today as you won't want to miss out on this hands-on training.  You also might want to attend the Landlord Tenant Law Forums.
Questions:
Teresa Kirkhart, Director
Professional Development
tkirkhart@dullesarea.com
571-229-6452 (direct)