CDC's Eviction Moratorium Ruled Unlawful
U.S. District Court Judge Dabney Friedrich ruled that the nationwide eviction moratorium exceeds the authority of the Centers for Disease Control and Prevention (CDC).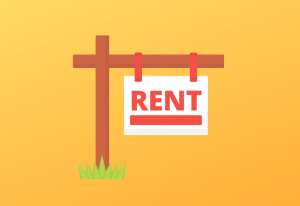 On Wednesday, May 5th, 2021, Judge Dabney Friedrich of the U.S. District Court for the District of Columbia ruled that the CDC's eviction ban is unlawful. The 20-page decision declares that the CDC is not granted the legal authority to issue a nationwide moratorium under the Public Health Service Act.
The ban (or moratorium) was extended in March to last through the end of June. It was originally put in place to provide protections to renters who were grappling with the economic impacts of COVID-19, as well as to prevent evicted tenants from being exposed to the virus in crowded shelters or group homes.  
Immediately following the court's ruling, the Department of Justice filed an emergency appeal and sought a temporary stay on the decision. The judge granted the stay in order to give the court time to consider the motion and any opposition to it. For now, this means that there is no immediate impact on the eviction moratorium. 
If/when the ruling goes into effect, it will not have an impact on any eviction bans that were set in place by state or local governments. Should eligible renters need this eviction protection, they can use the CDC's Declaration form. Once filled out, renters should give to their landlords as soon as possible. 
The National Association of REALTORS® (NAR) has supported this ruling, reiterating their stance that the solution to helping renters facing economic hardship is rental assistance, not eviction bans. In response to the Court's decision, NAR's President, Charlie Oppler, issued the following statement:
"This prevents two crises — one for tenants, and one for mom-and-pop housing providers who do not have a reprieve from their bills… With rental assistance secured, the economy strengthening, and unemployment rates falling, there is no need to continue a blanket, nationwide eviction ban."
NAR has helped secure approximately $50 billion in rental assistance through both the December 2020 stimulus relief package as well as the American Rescue Plan which passed in March of this year.
For more information on NAR's housing efforts and resources related to the pandemic, please visit their website.
For questions, reach out to Eric Fryer, DAAR'S Government Affairs Director.  
May 6, 2021
***
Addendum:
On Thursday, June 24, the Centers for Disease Control (CDC) extended its federal eviction moratorium, previously set to expire on June 30, through July 31, 2021. Click here for the full story from DAAR.
For additional information from NAR's press release, follow this link.
June 30, 2021